COMPANY ROSTERS
107th INFANTRY, U.S.A.
COMPANY A & B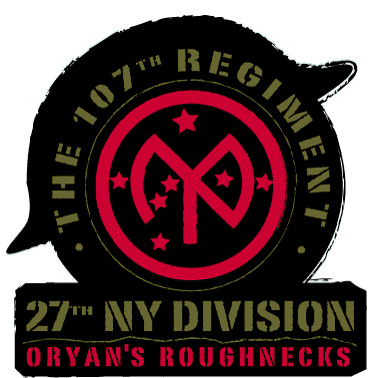 Rosters are scanned from
HISTORY OF THE 107TH INFANTRY, U.S.A.
COMPILED BY GERALD F. JACOBSON
SEVENTH REGIMENT ARMORY
NEW YORK CITY
1920

(Click HERE for the complete history in .pdf format)

These rosters contain only the names of men who served overseas with the 107th Infantry with the exception of the two men who died at Camp Wadsworth. A * indicates that the soldier was assigned to the regiment after it reached France. All dates shown are 1918 unless otherwise indicated. The following abbreviations have been used.
K.I.A. - Killed in action
Comm. - Commissioned
D.S. - Detached service
S.D. - Special Duty
A.C.S. - Army Candidates' School (Officers Training School)
P.O.W. - Prisoner of war
D.S.C. - Distinguished Service Cross (American)
M.M - Military Medal (British)
D.C.M. - Distinguished Conduct Medal (British)

You will also see the notation "Cited in orders" after many of the names. This indicates that they performed some act in battle worthy of being cited in orders by Major General O'Ryan. This entitled these men to wear a small silver star on the ribbon of their Victory Medal. With the creation of the Silver Star Medal in 1932 all men so cited were entitled to be awarded that medal retroactively. If you have a relative who is included on these rosters and he's marked "cited..." feel free to contact me and I will send you the text of his citation.
A roster of 107th Infantry men transfered to other units before the regiment shipped to France will be added soon.
COMPANY A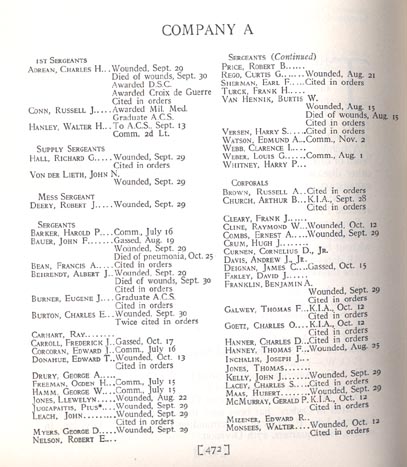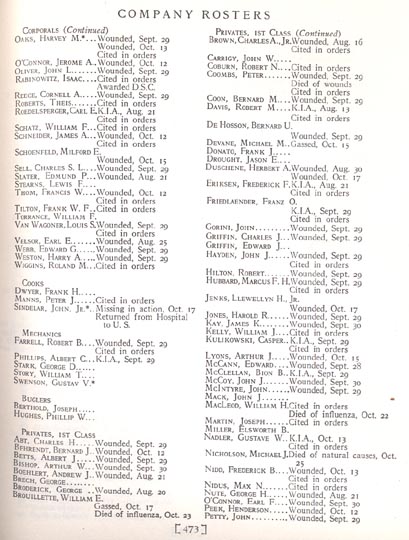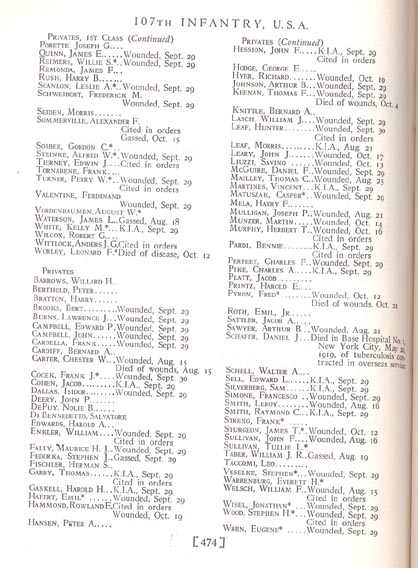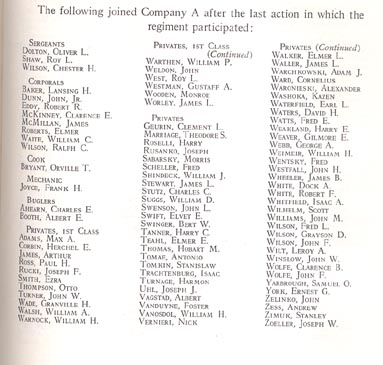 COMPANY B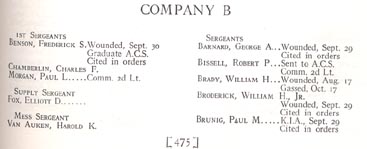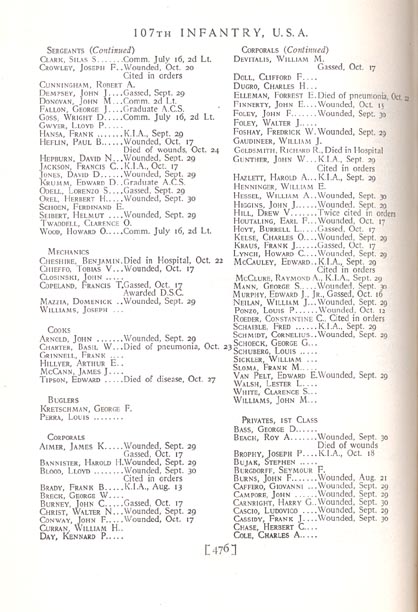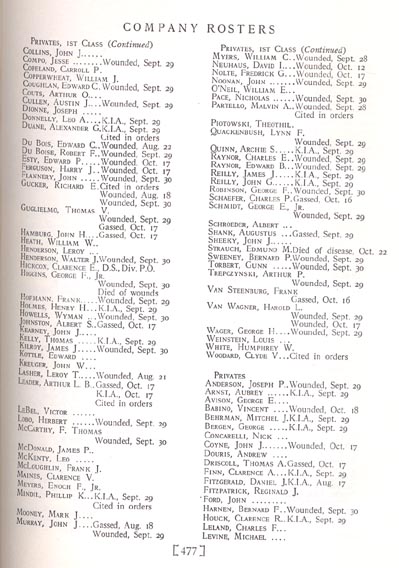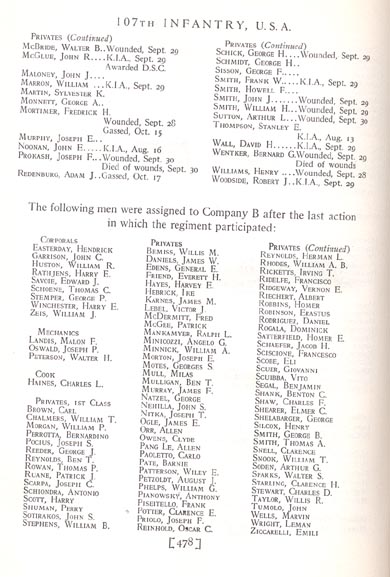 [C&D]     [E&F]     [G&H]     [I&K]     [L&M]
     
[HQ COMPANY]     [MG COMPANY]    [SANITARY DET]     [SUPPLY COMPANY]
     [ORDNANCE DET]     [OFFICERS]     [69th N.Y.]     [TRANSFERS]
[COMPANY C, 106TH MG Bn.]