TRANSFERS TO
The 69TH N.Y.
(165th INFANTRY, U.S.A.)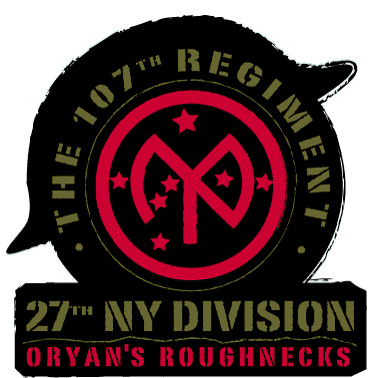 Rosters are scanned from
HISTORY OF THE 107TH INFANTRY
COMPILED BY GERALD F. JACOBSON
SEVENTH REGIMENT ARMORY
NEW YORK CITY
1920

(Click HERE for the complete history in .pdf format)

One of New York's other famous regiments was the 69th New York. They would serve in the 42nd Division as members of the 165th Infantry. 350 men of the 7th Regiment were transfered to the "Fighting 69th" to fill out their ranks. The most well know of these men was Alfred Joyce Kilmer, poet and literary critic for the New York Times. Although his name does not appear on this roster, Kilmer was a member of Company G, 7th N.Y.. Kilmer was killed in action on August 1, 1918 while serving as a sergeant in the intelligence section of the 165th.

TRANSFERS TO 69TH N.Y.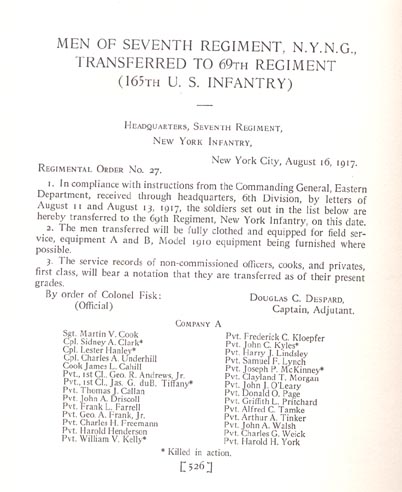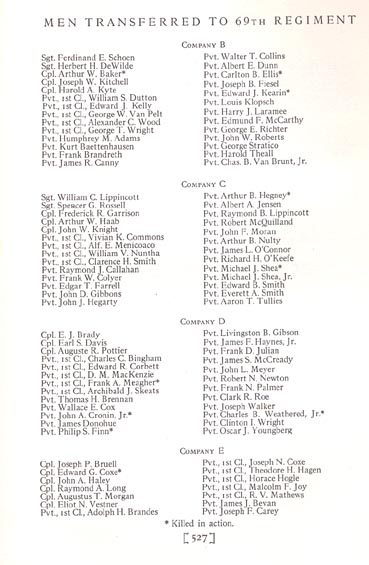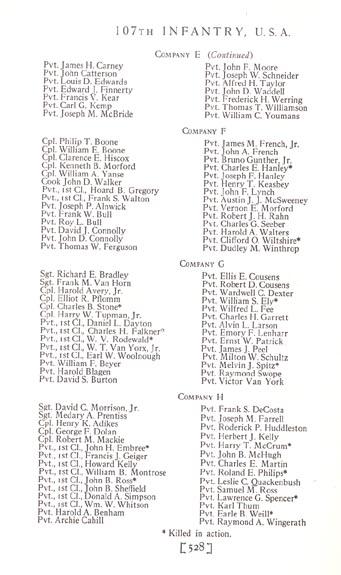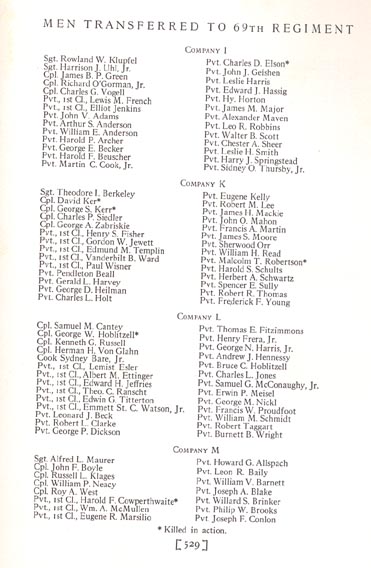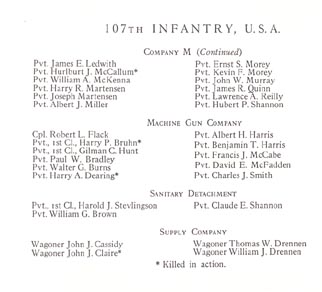 [A&B]     [C&D]     [E&F]     [I&K]     [L&M]
     
[HQ COMPANY]     [MG COMPANY]    [SANITARY DET]     [SUPPLY COMPANY]     [ORDNANCE DET]
[OFFICER ROSTER]     [TRANSFERS]
[COMPANY C, 106TH MG Bn.]