CLICK ON THUMBNAIL FOR FULL SIZED IMAGE
(Hold cursor over thumbnail image for full caption)
STATE CAMP, PEEKSKILL, NY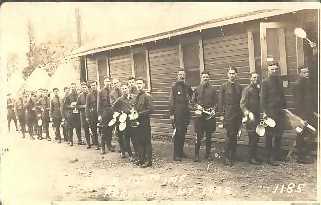 Mess Call at State Camp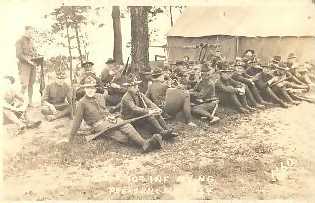 State Camp. Note they are still carrying M1903's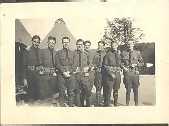 State Camp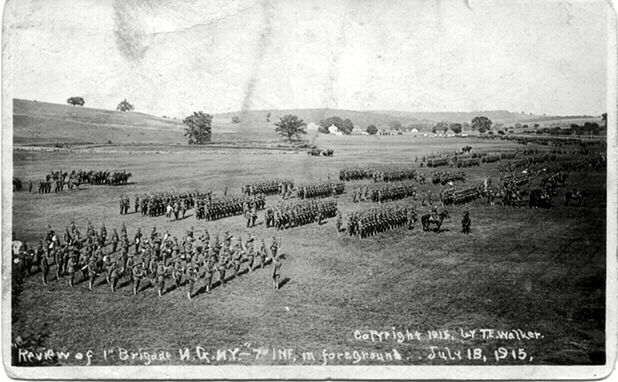 Review, Fishkill, NY
"From July 17th to 24th, the Regiment participated in maneuvers at Fishkill with 22,000 troops...Sunday, by tradition, was spent in extended order drill, followed by a parade for Adjutant General Stotesbury..." A HANDBOOK OF COMPANY K, Vail-Ballou Press, Binghamton, N.Y., 1940
---
CAMP VAN CORTLANDT

As units that would eventually make up the 107th Regiment were assembling in NYC in late summer of 1917 it was soon apparent that the armory lacked the capacity to accomodate the growing number of troops. A military camp was established, virtually overnight, in Van Cortlandt Park. Even after elements of the unit shipped out for Camp Wadsworth, Camp Van Cortlandt continued to be used as an assembly point for later arriving units.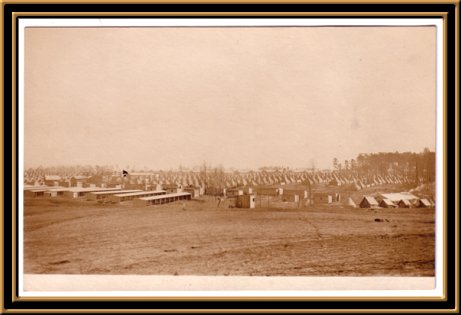 Mule pens in foreground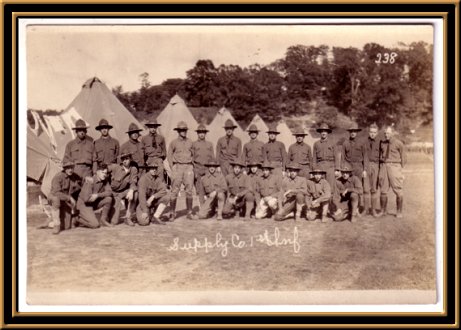 Supply Company, 1st Inf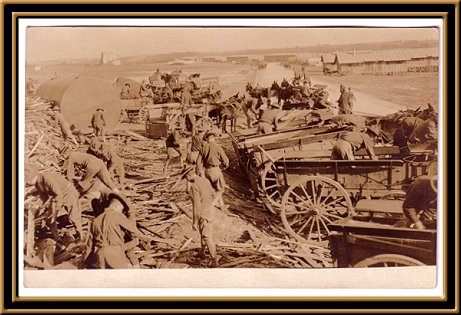 Quartermaster detail gathering firewood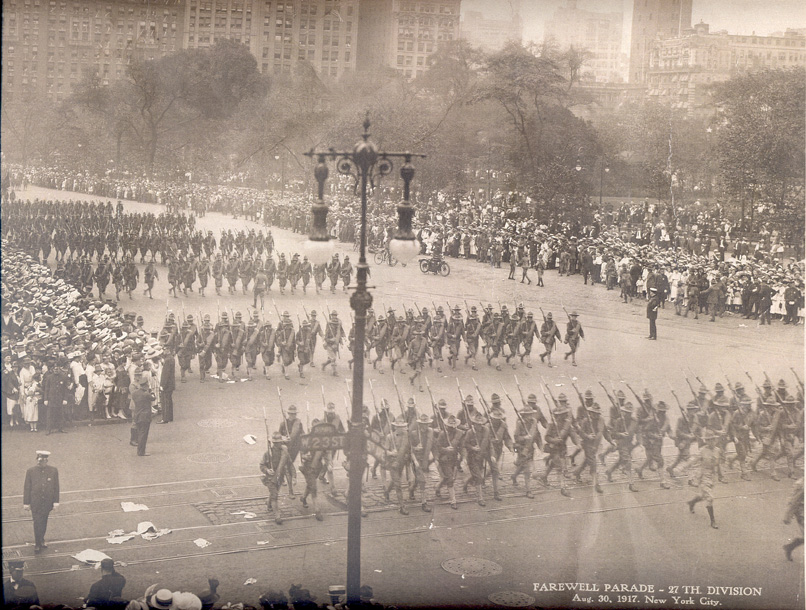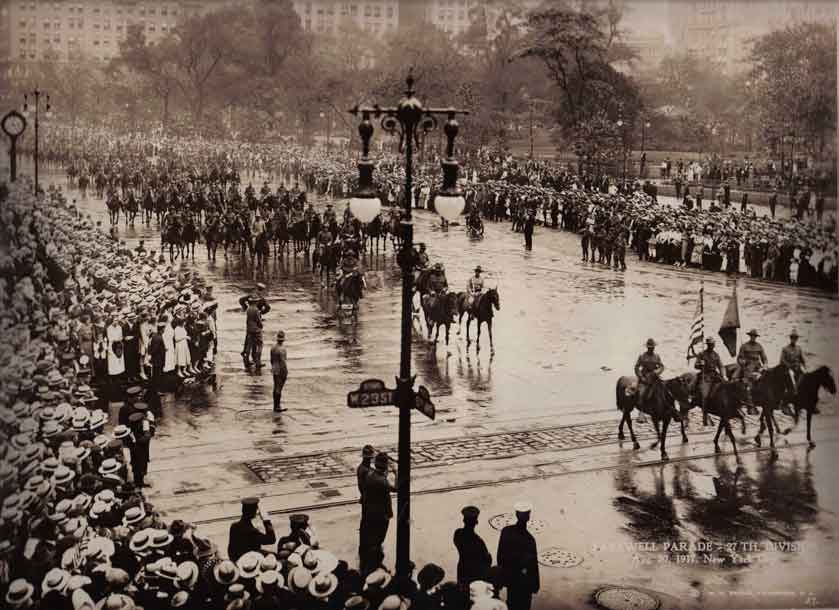 Farewell Parade of the 27th Division, NYC, August 30, 1917
Photos courtesy of Colin Doane (left) & Fritz Shantz (right)
---
CAMP WADSWORTH
CAMP WADSWORTH POST OFFICE SIGN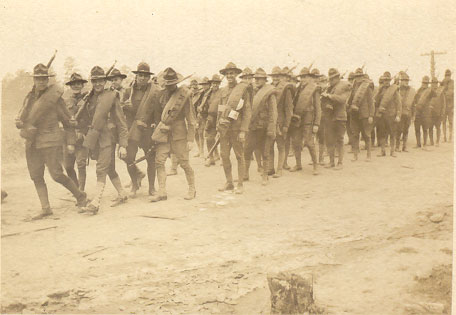 7th Reg't arriving at Spartanburg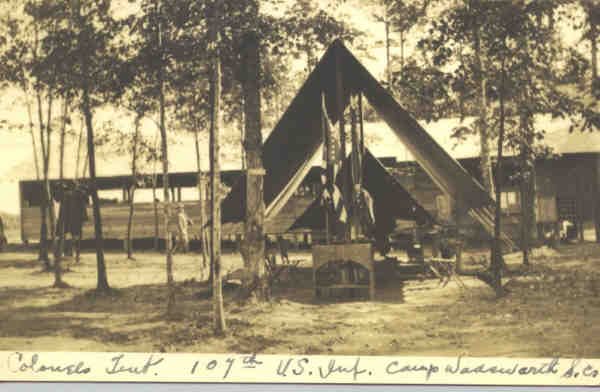 Colonel Fisk's HQ tent, Camp Wadsworth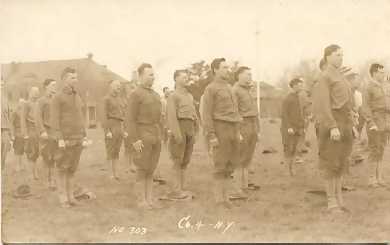 Co 4 NYNG at Camp Wadsworth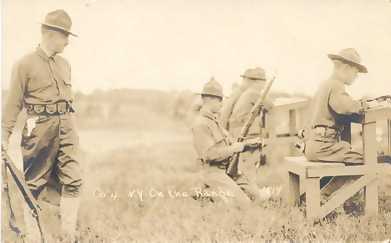 Rifle range at Wadsworth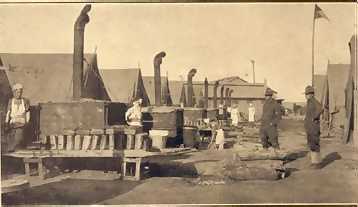 Camp Wadsworth bakery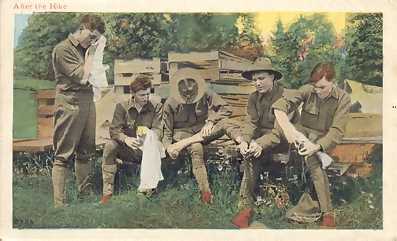 Postcard, Camp Wadsworth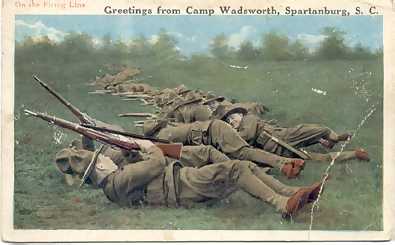 Postcard, rifle range, Camp Wadsworth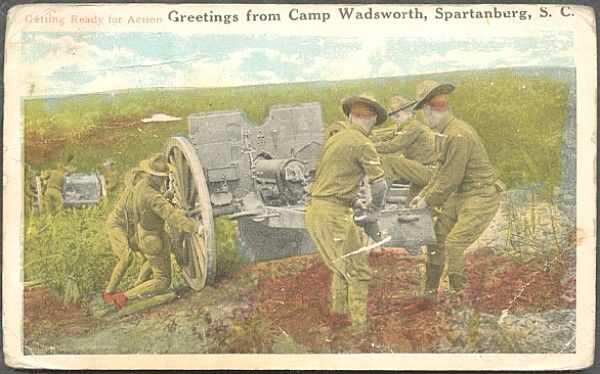 Postcard, artillery range, Camp Wadsworth

A note on postcards: The photos used on these cards were stock photos. Identical examples can be found with "Greetings from..." any number of posts or camps.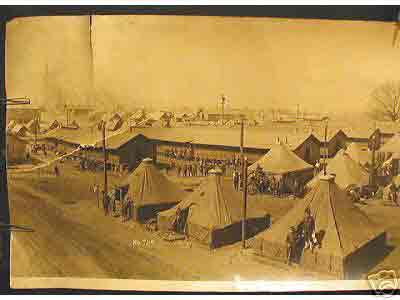 Camp of the 105th Infantry at Camp Wadsworth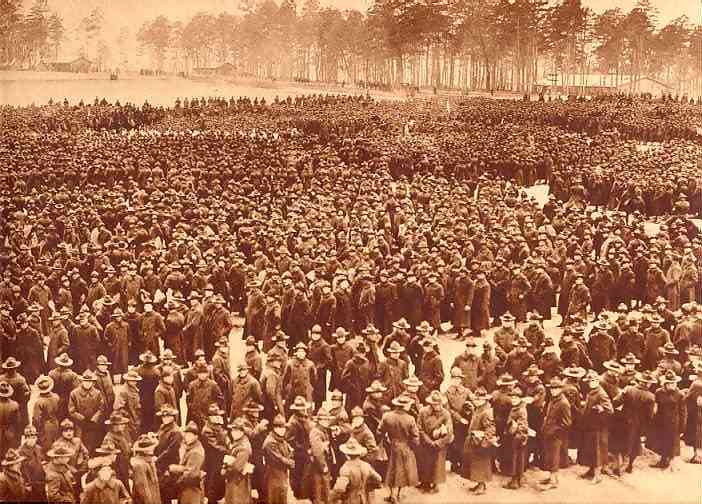 Entire 27th Division at Camp Wadsworth

Photos: Feldbin Collection
PHOTOGRAPHIC RECORD, PAGE 2
BELGIUM & FRANCE

Other vintage pictures can be found on, or linked to, the VETERAN'S PAGES