CLICK ON THE PICTURE FOR A LARGER VIEW (when available) AND THAN HOLD YOUR CURSER OVER THE LOWER RIGHTHAND CORNER AND CLICK ON THE ENLARGE ICON WHEN IT APPEARS FOR A FULL SIZED VIEW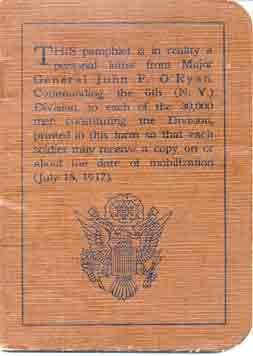 "This pamphlet is in reality a
personal letter from Major
General John F. O'Ryan,
Commanding the 6th (N.Y.)
Division, to each of the 30,000
men constituting the Division,
printed in this form so that each
soldier may receive a copy on or
about the date of mobilization
(July 15, 1917)."
General O'Ryan's views on sex, discipline and efficiency.
Here's one of my favorite quotes from the paragraph entitled
ALL PROSTITUTES ARE DISEASED

"There is a stinking, dirty disease which men acquire from prostitutes. It is called Chancroid. It causes the flesh to ulcerate, rot and fall away. Sometimes it causes a man's penis to rot off. When a crab loses a claw another one grows in place of it. But when a man loses his penis he never gets another. He may lose a leg and get a wooden leg. But a wooden penis---."
---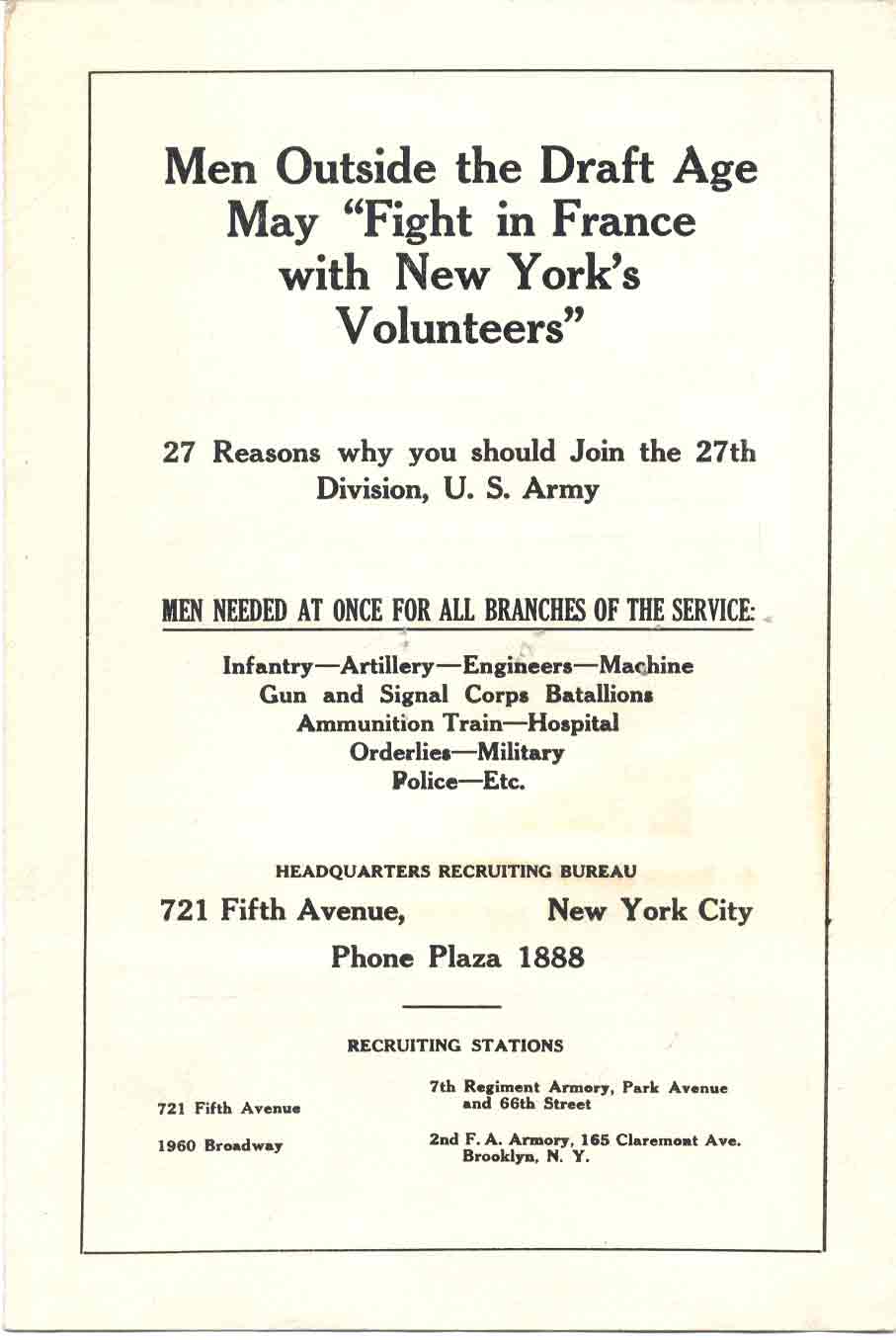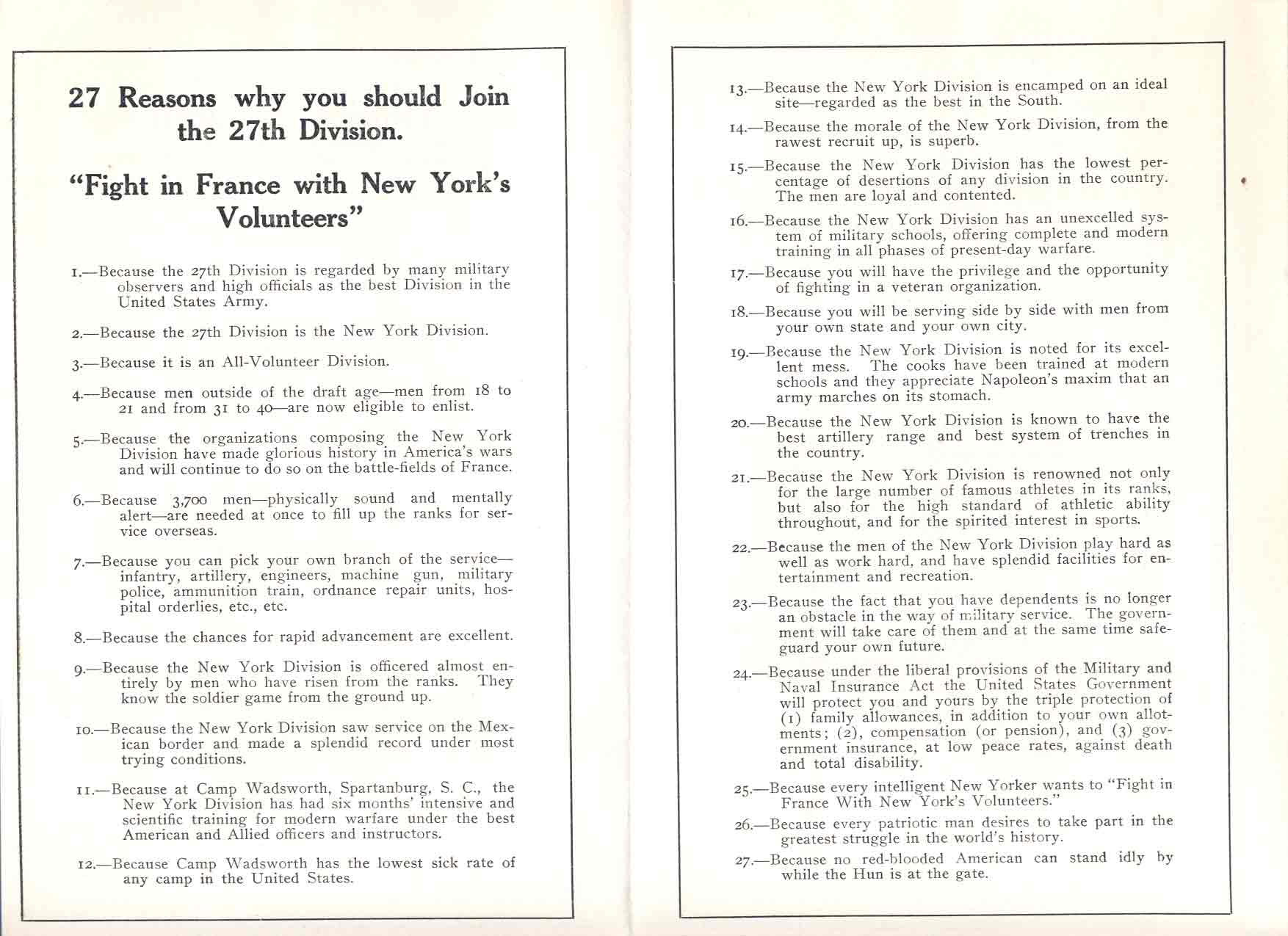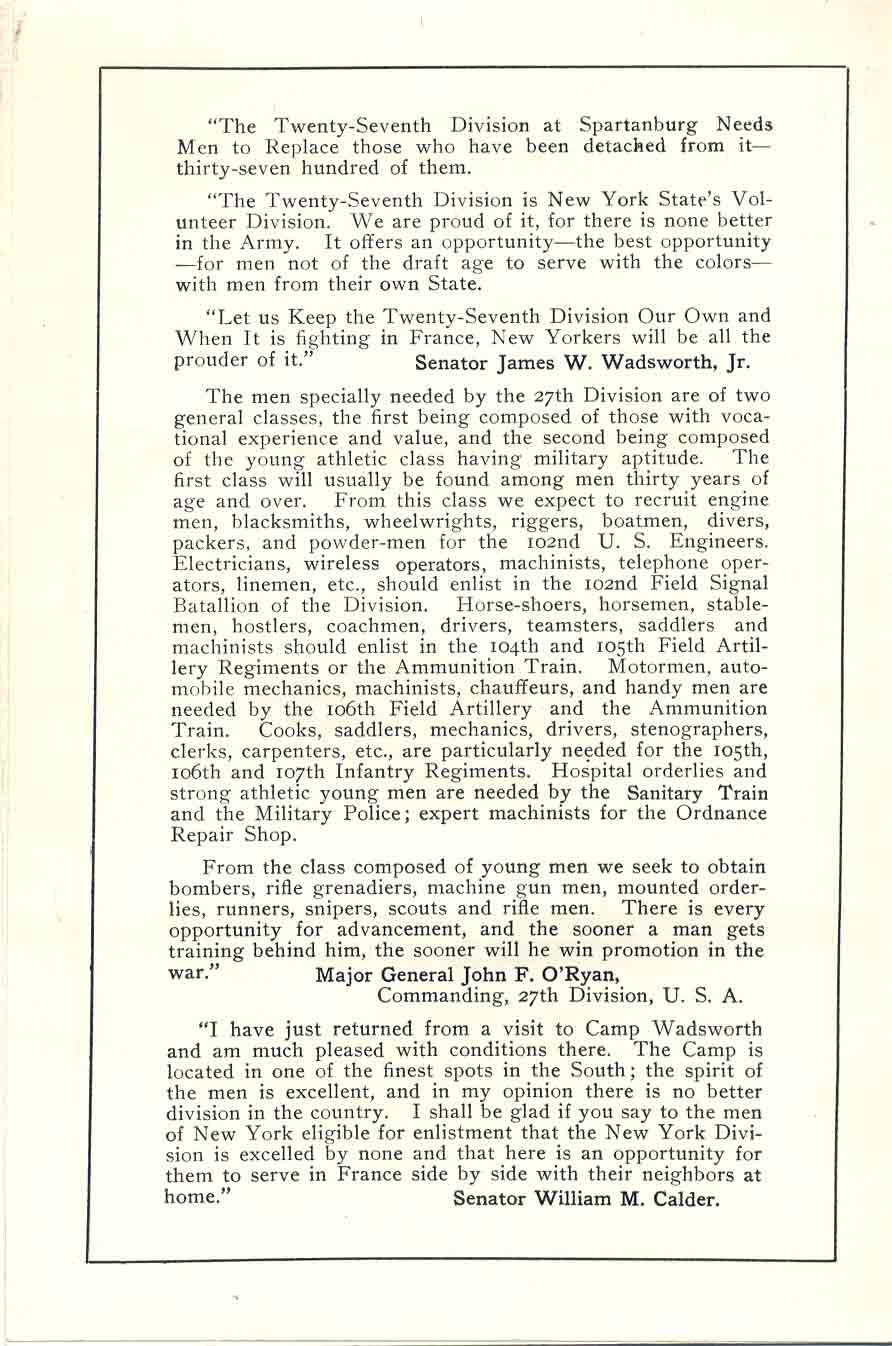 27th Division recruiting brochure
---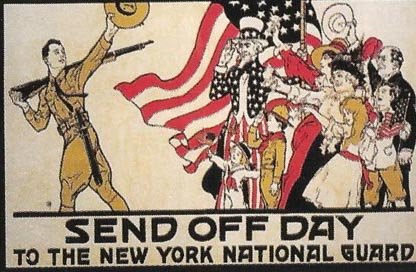 Poster for "SEND OFF DAY," August 30, 1917
actual size is 35" X 23"
---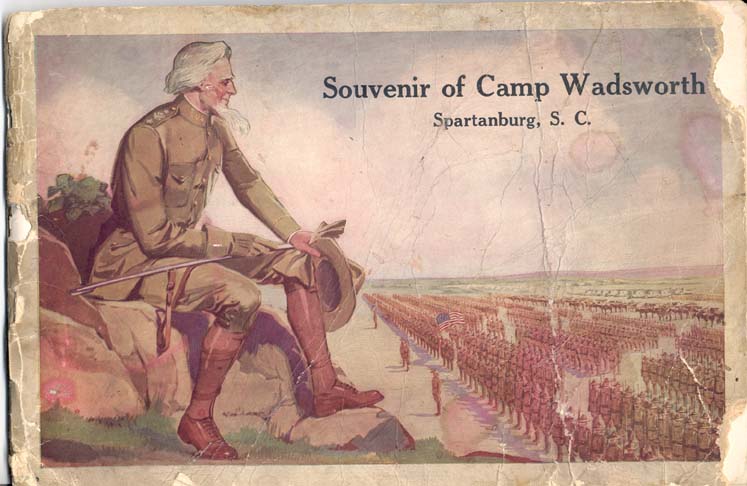 SOUVENIR OF CAMP WADSWORTH
The Byrd Printing Co., Atlanta 1918
Camp scenes from Camp Wadsworth, Spartanburg, S.C.
---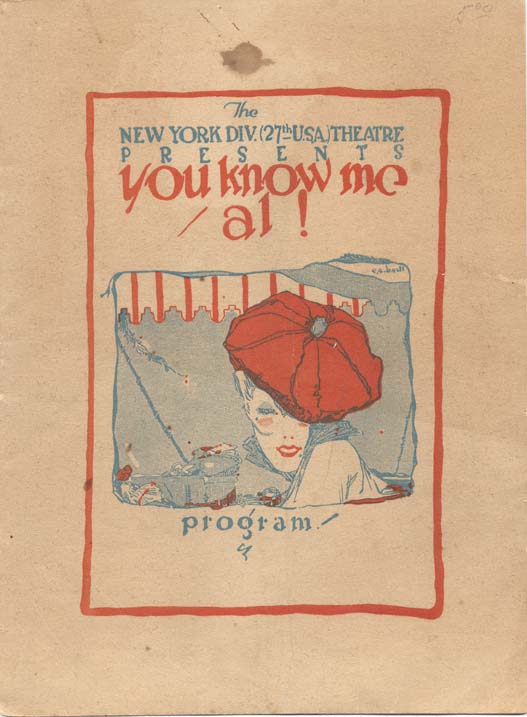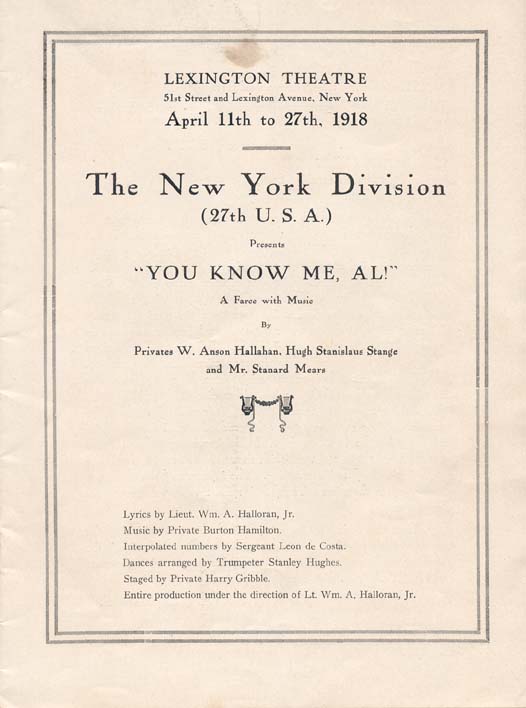 Theatre program from 27th Division show
---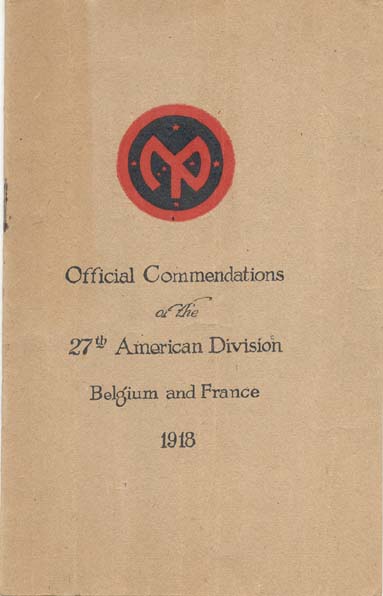 OFFICIAL COMMENDATIONS OF THE 27TH AMERICAN DIVISION
BELGIUM AND FRANCE 1918
Paris, Imprimerie Lahure, 9, Rue de Fleurus 1919
---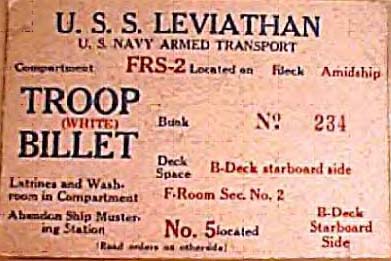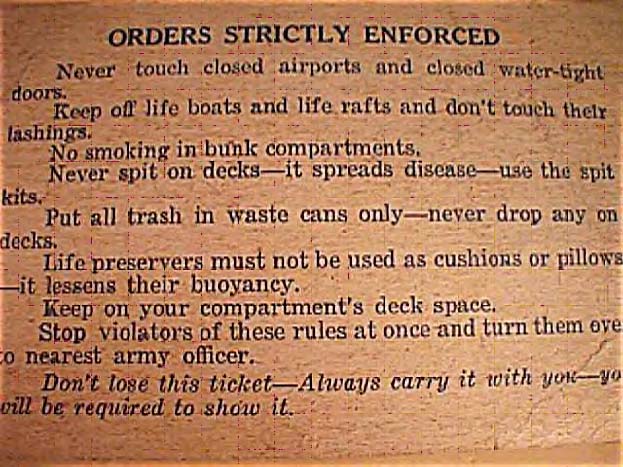 Berthing chit for the trip home from France on the Leviathan (front and back)