Souvenir pennant from the Victory Parade
Click image for closeup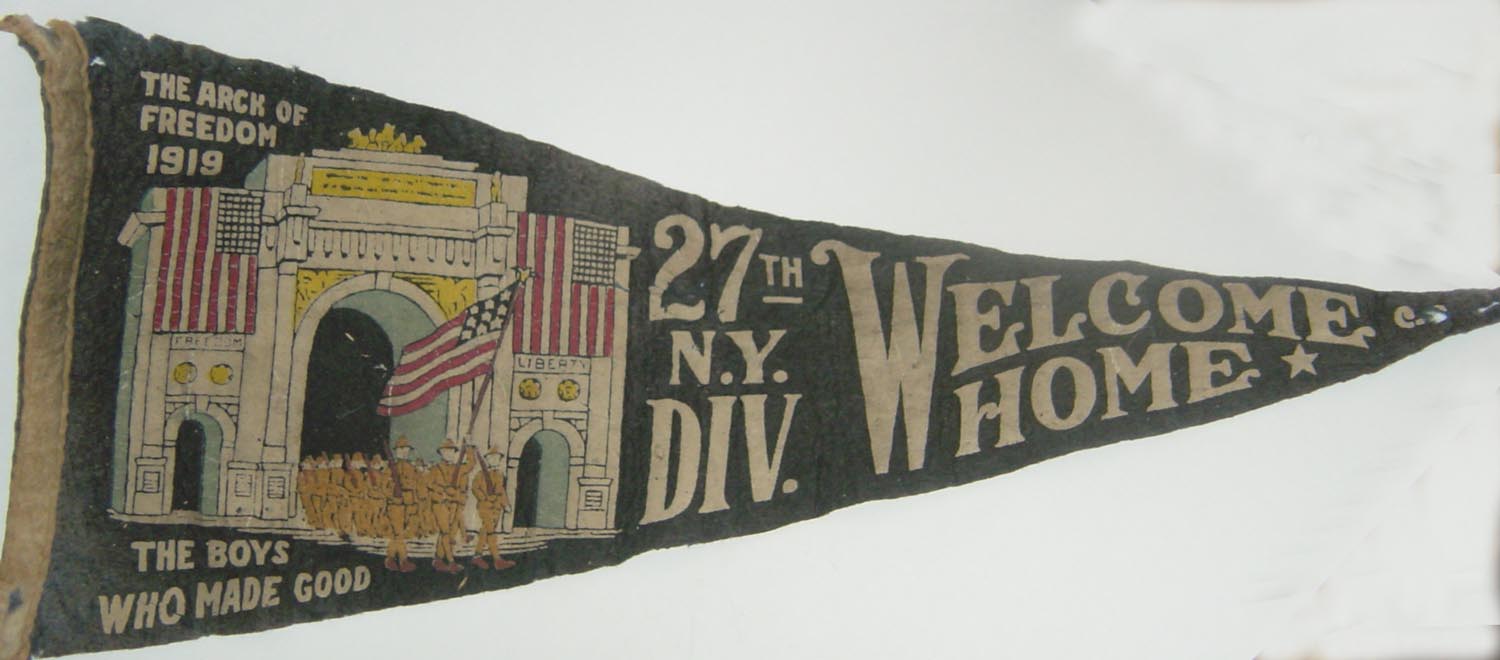 Another style of pennant from the Victory Parade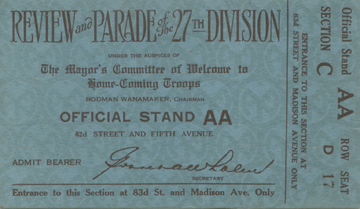 A second parade ticket
MIKE MUNFORD COLLECTION


Ribbon worn by guest at one of the many Victory Balls given for the men of the 27th Division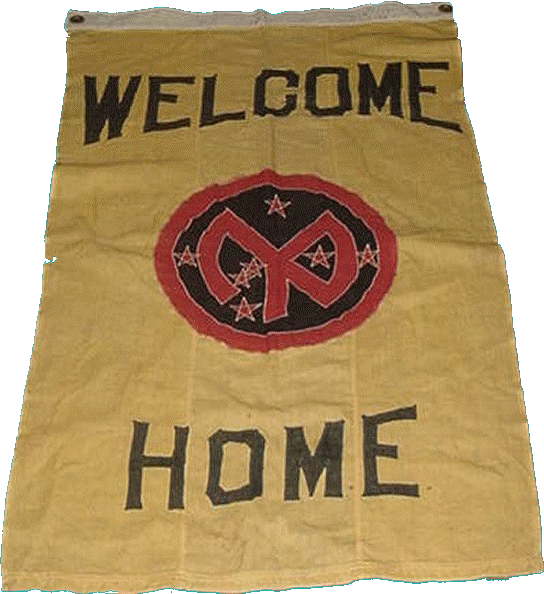 Welcome Home banner
Each element is sewn on, not printed
2' X 3'
---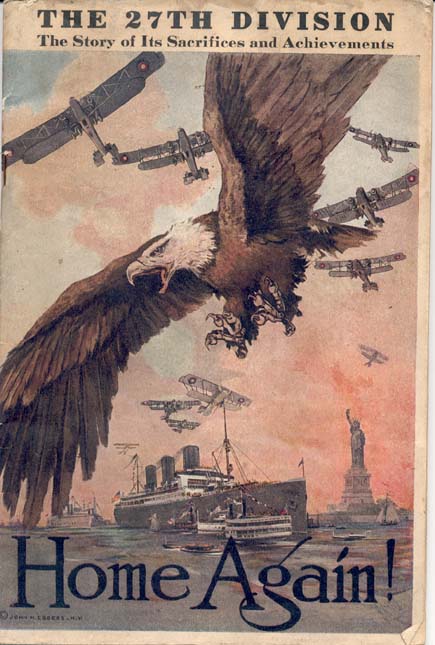 HOME AGAIN
THE 27TH DIVISION...
John H. Eggers Co, inc, NY 1919

Click on cover for full PDF digital copy
---

HISTORY OF THE 27th DIVISION
Published March 10, 1919 by Bennett & Churchill
110-116 Nassau Street, New York City.
Gene Whiteneck Collection
---
---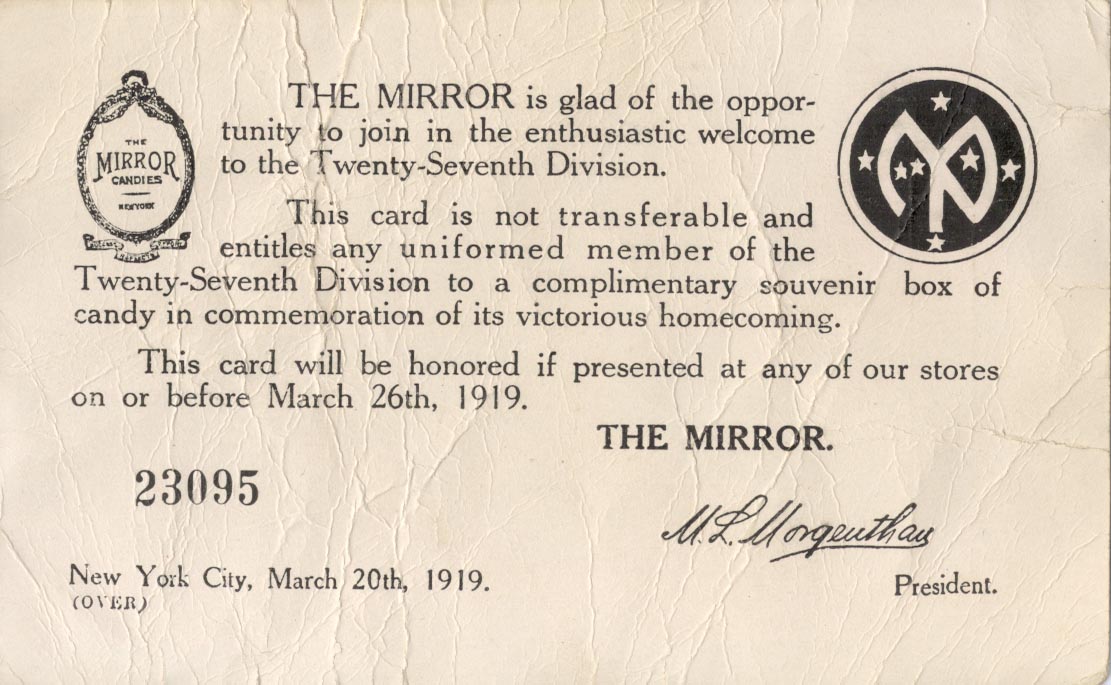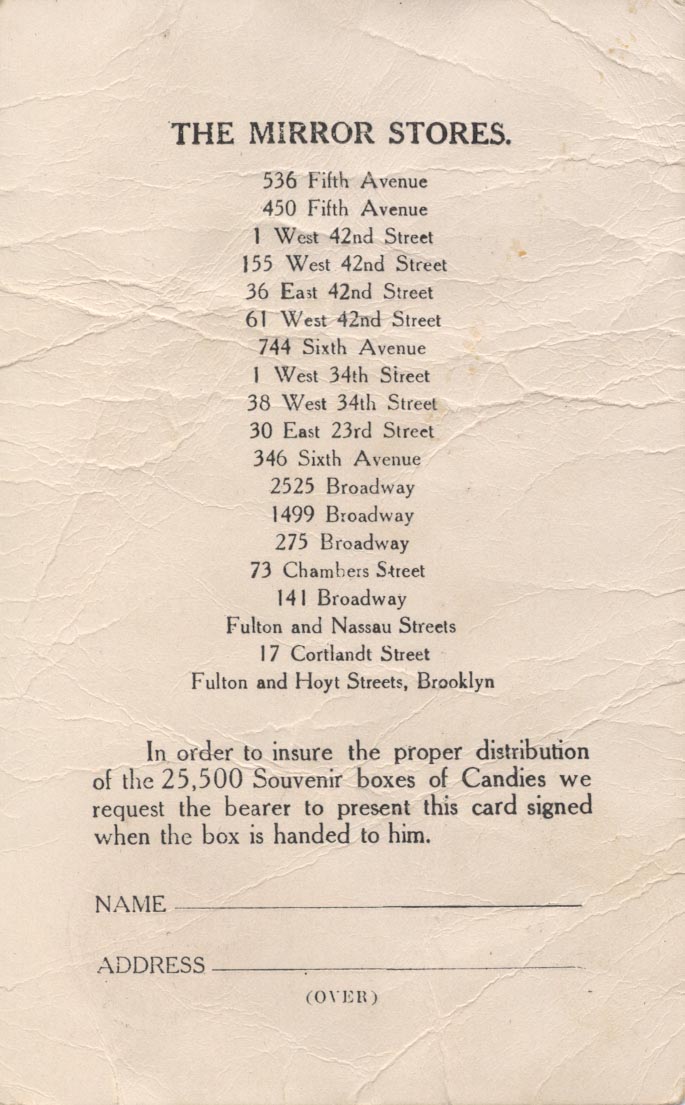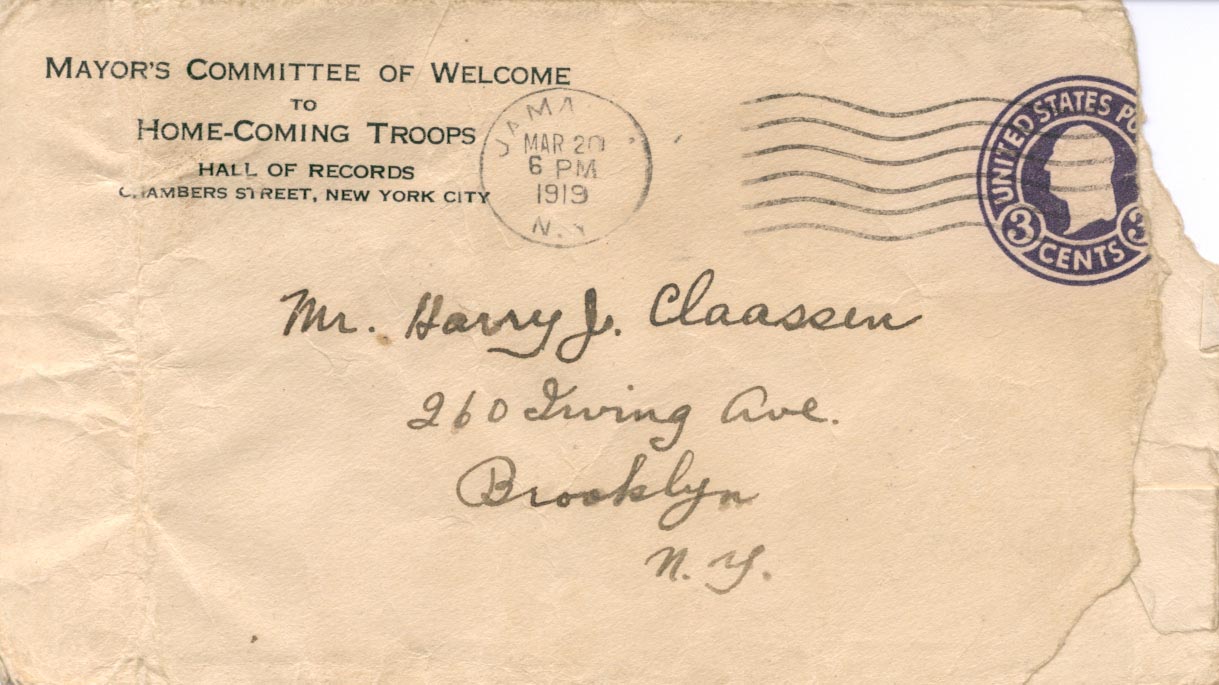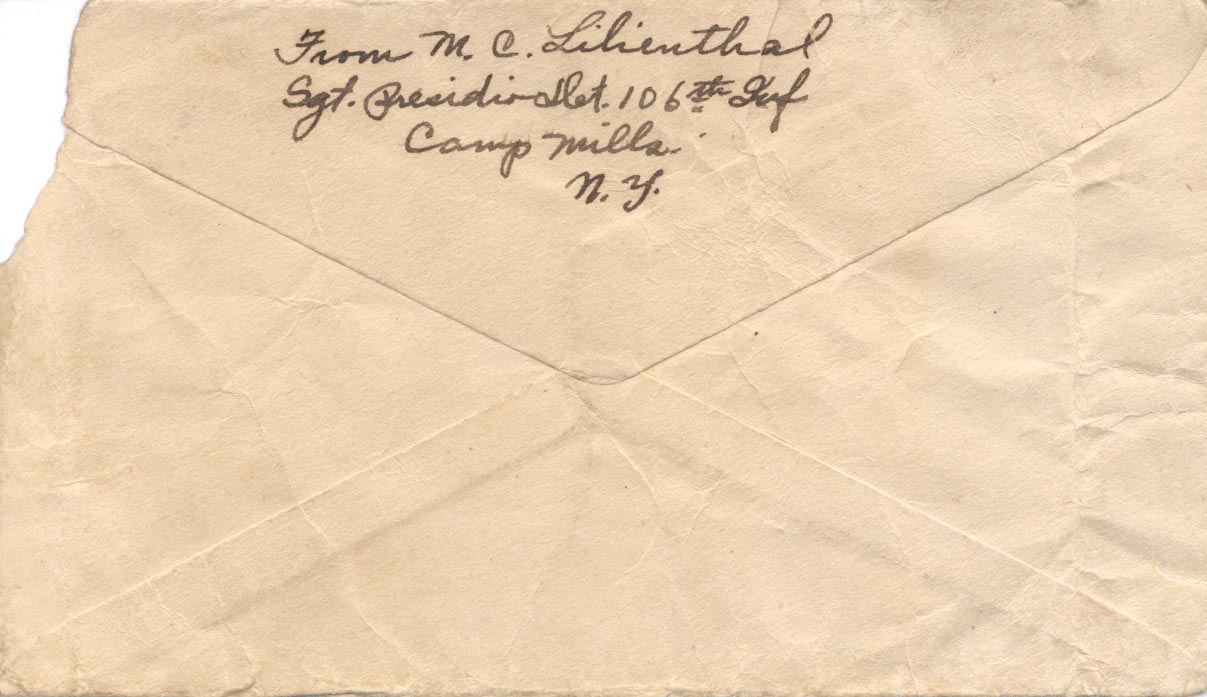 Merchants certificate found in the pocket of Harry Claussen's uniform
Courtesy of MIKE MUNFORD
---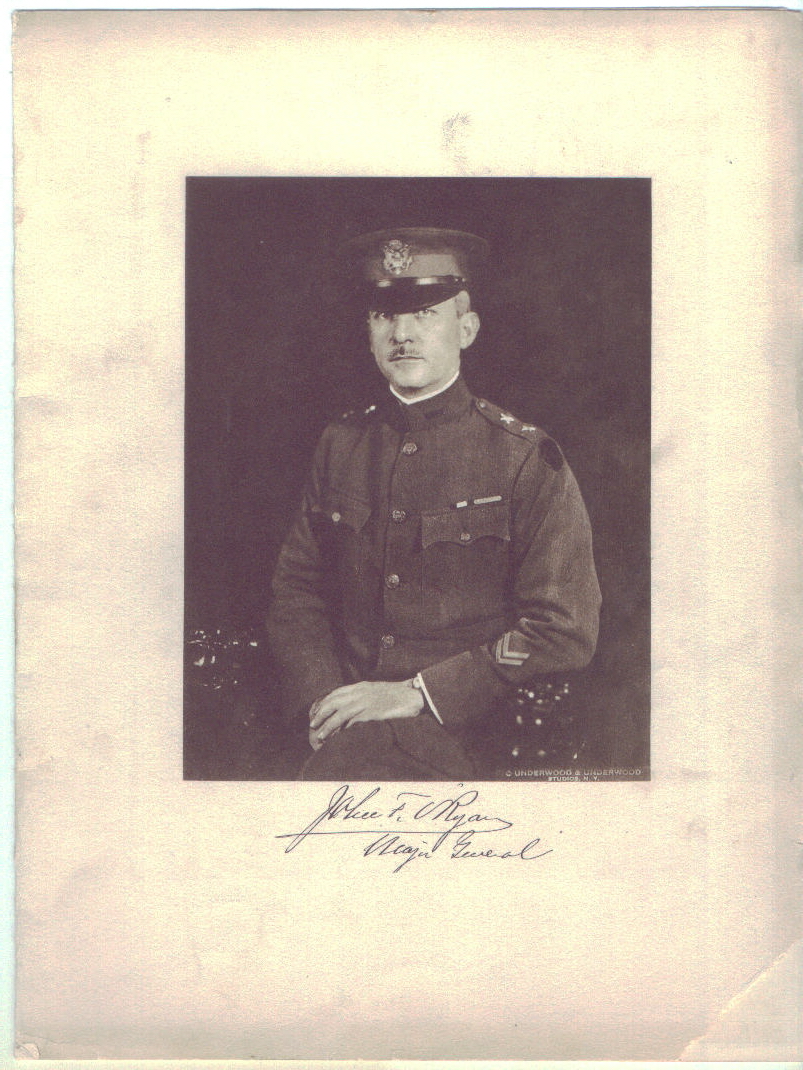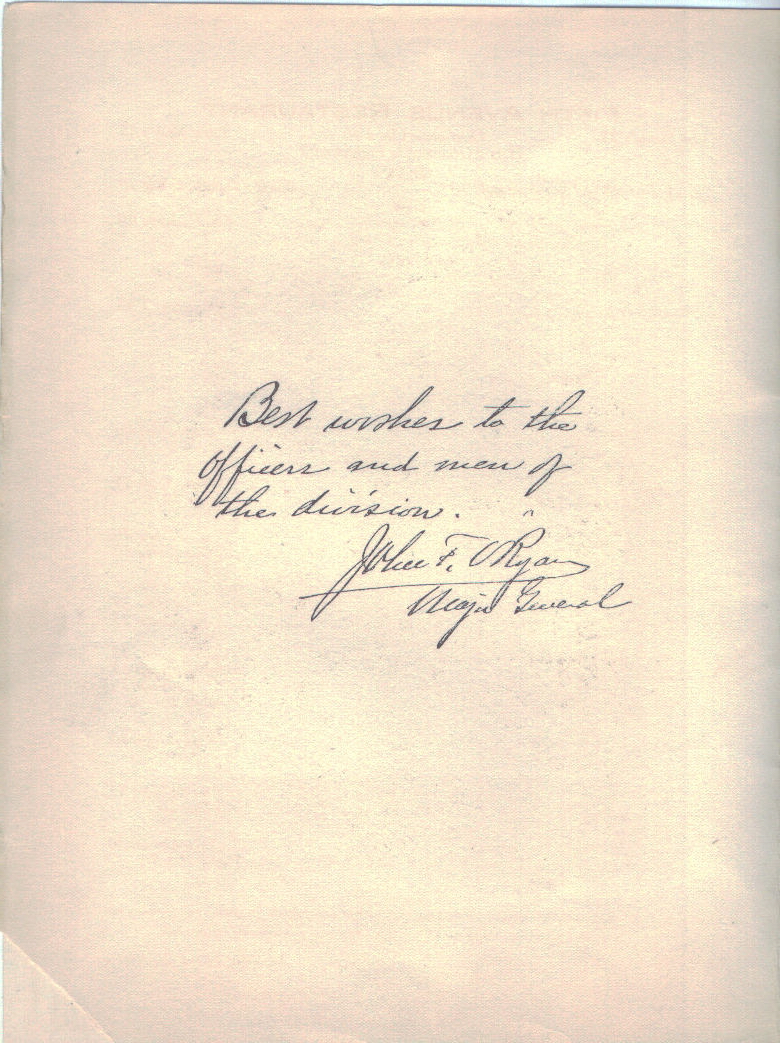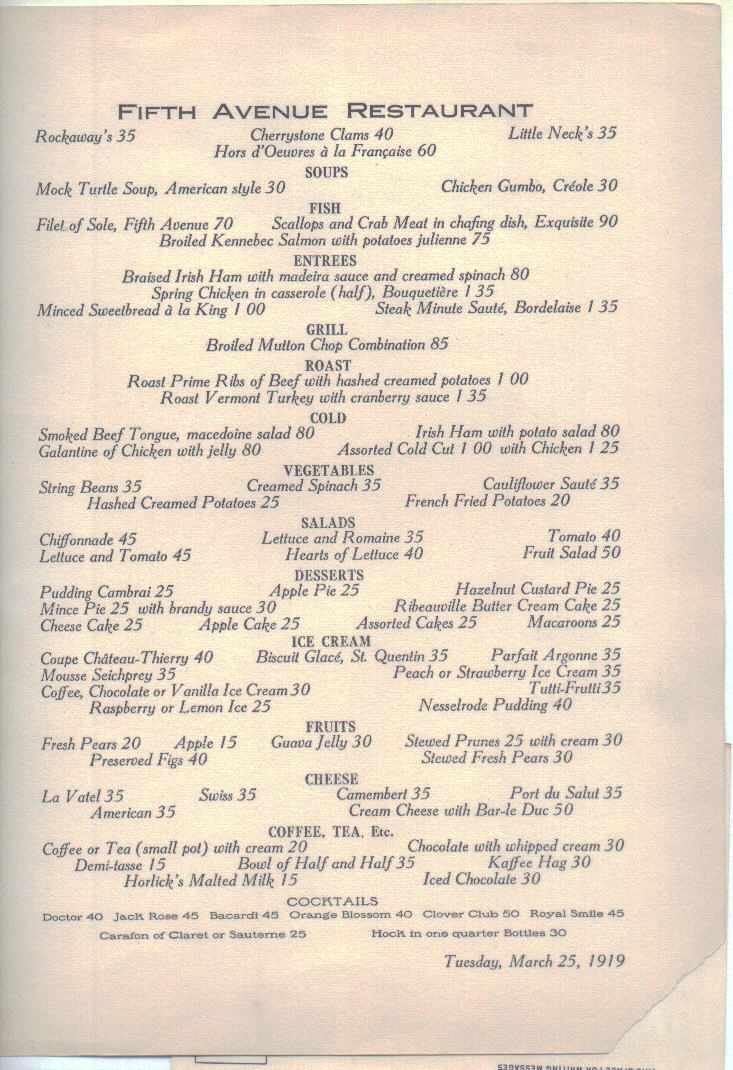 Menu from General O'Ryan's farewell dinner with his staff officers, March 25, 1919
Courtesy of ROBERT W. SLATER
---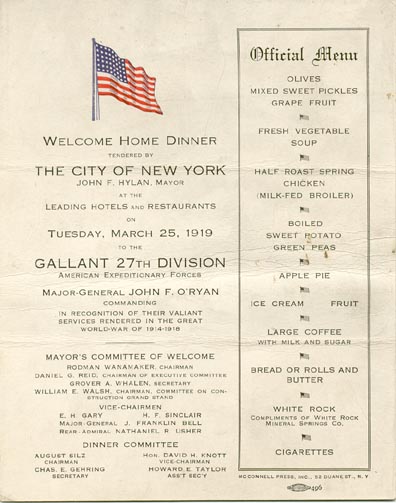 menu for the Welcome Home Dinner
---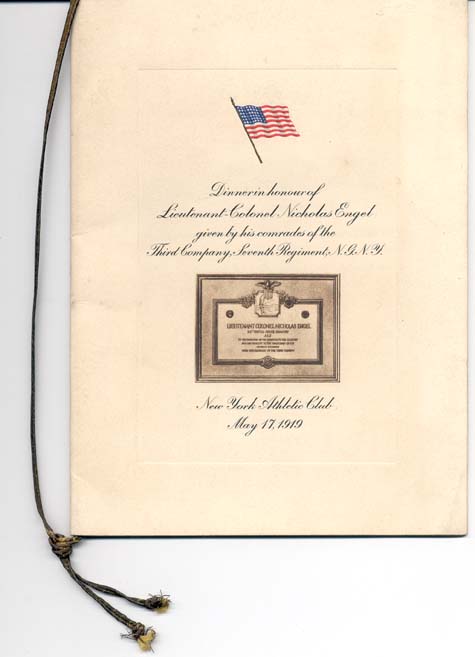 Menu for Dinner in Honor of Lt. Colonel Nicholas Engel
May 17, 1919
---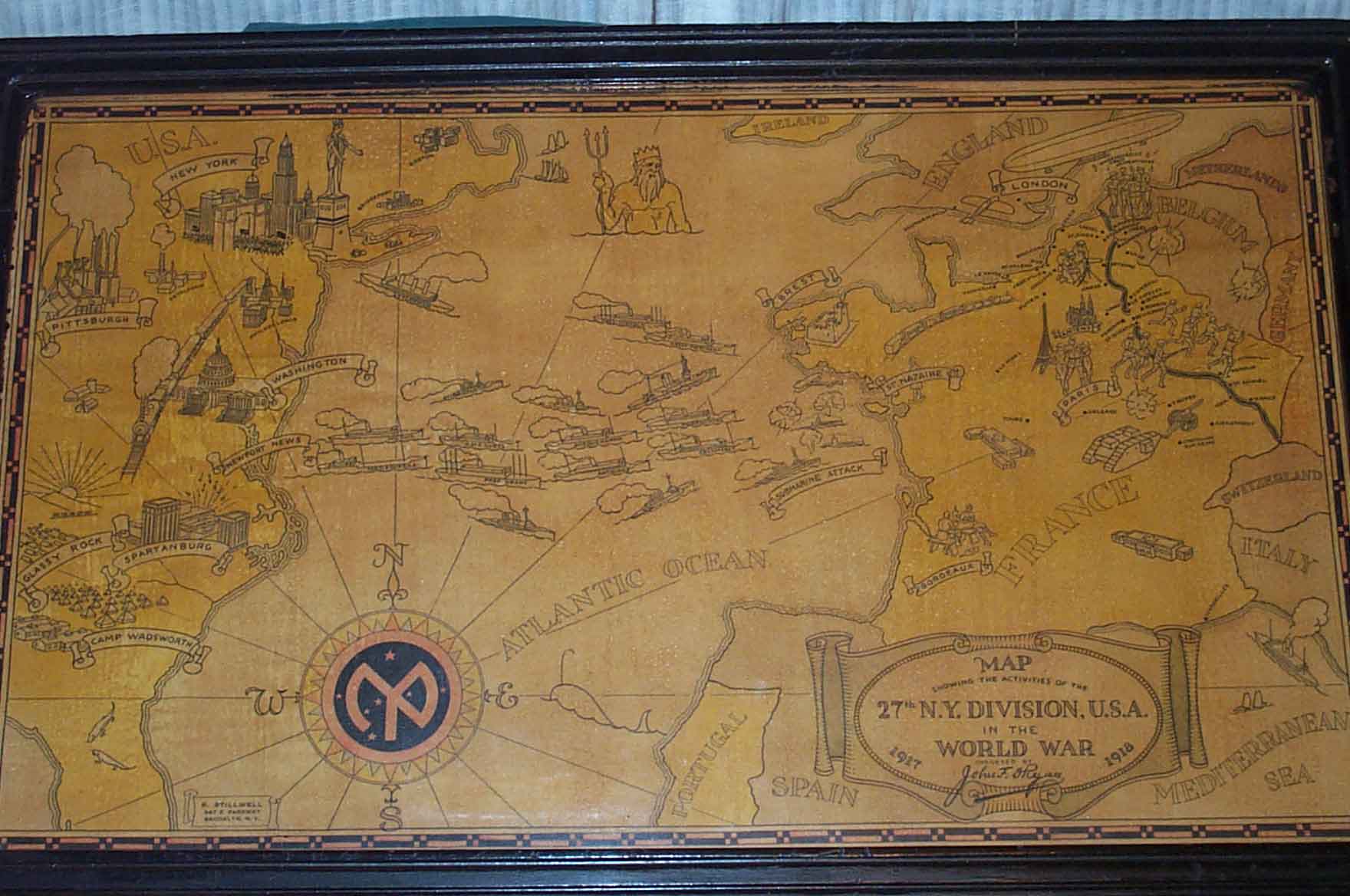 "MAP SHOWING THE ACTIVITIES OF THE 27TH N.Y. DIVISION, U.S.A. IN THE WORLD WAR, 1917 - 1918"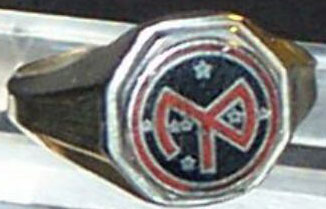 27th Division Veteran's ring.
Although this ring is a little out of place on this page I've placed it here until I create a home for it and similar items on the website.